Delmez trams
Series 202-221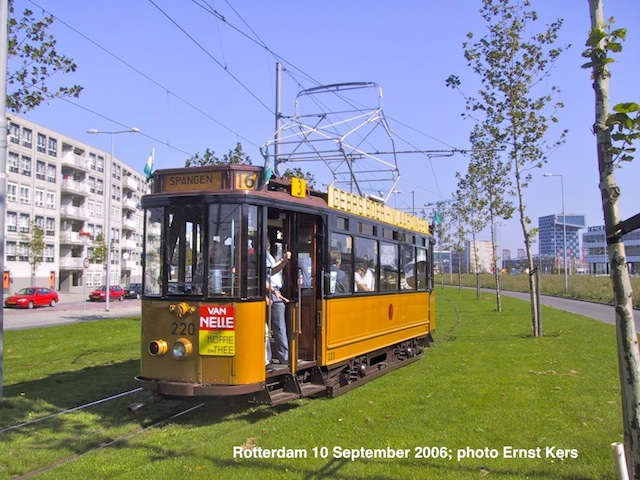 In 1924 Allan constructed twenty tramcars (202-221) on single-axle bogies of the Delmez system. The Delmez-bogies gave the cars lively riding characteristics and were for that reason fixed. Around 1931 they were reconstructed with a two-axle truck, stronger motors and a pantograph.

But although they had lost the bogies, they kept the nickname "Delmez". In the mid-fifties they went out of service.

The 210 & 220 did survive. Except for the truck the 210 is in the original state, the 220 in the version after the reconstruction.

Technical data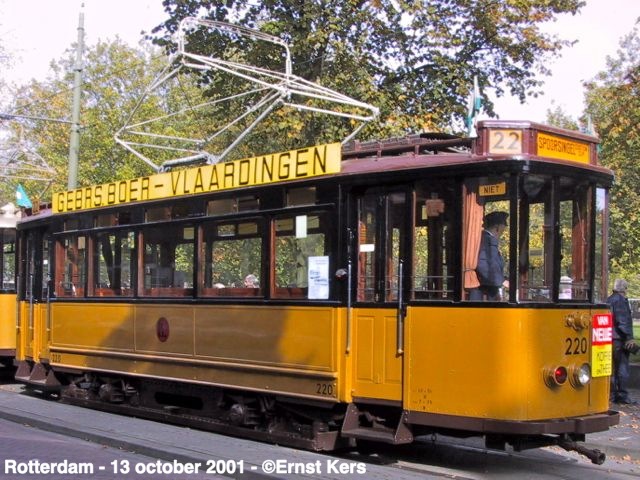 Length: 10.43 m
Weight: 13 tons
Motor power: 2 x 37 kW, after reconstruction 2 x 45 kW
Seating: 21